Eddie Copeland
Director of Government Innovation, Nesta
Eddie Copeland
is Director of Government Innovation in the Innovation Lab, where he is responsible for leading projects concerning city data, behavioural insights, local government digital reform, the collaborative economy and digital democracy. He is an advocate of government and public sector organisations making smarter use of technology and data to deliver more and better with less. Previously Eddie was Head of the Technology Policy unit at Policy Exchange, one of the UK's leading think tanks.
Luciano Floridi
Professor of Philosophy and Ethics of Information, University of Oxford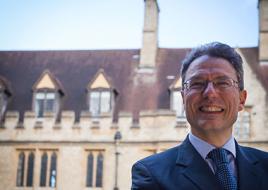 Luciano Floridi
is best known for his foundational research on the Philosophy of Information and Information Ethics, two new research areas that he has contributed to establish. He is the Chairman of the Ethics Advisory Board of the European Medical Information Framework, the largest project in the world for the development of a EU research platform of patient-level data. He was the ethicist member of the Advisory Council to Google on the Right to be Forgotten. He was recently announced as one of the six members of the EU's New Ethics Advisory Group (EAG) on Ethical Dimensions of Data Protection, which will advance the societal debate aiming at developing a new framework of digital ethics which can protect the freedom of individuals from the risks of the unlimited processing of personal data.
Annabelle Gawer
Professor of Digital Economy, and Co-Director of the Surrey Centre for Digital Economy (CoDE)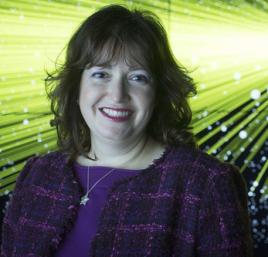 Annabelle Gawer
 is Professor in Digital Economy at  Surrey Business School, and Co-Director of the Surrey Centre for Digital Economy (CoDE), having previously been at Imperial College Business School. An award-winning researcher and educator, she is an expert on digital platforms such as Google and Facebook, and innovative business ecosystems. A leading voice in advancing research, as well as managerial practice and European policy, Annabelle's seminal research on platform leadership and innovation ecosystems has led to clearer understanding of some of the fundamental economic and innovation forces shaping the dynamics of platform-based high-tech industries such as telecoms, internet, electronics and digital media. In 2013 she was awarded a prestigious UK EPSRC grant for a pilot study whose aim is to shape the UK research agenda on Platforms as New Economic Models in the Digital Economy.