Welcome to "Internet, Politics, Policy 2012" - an academic conference that explored the new research frontiers opened up by Big Data as well as its limitations. The second in the IPP conference series, it aimed to serve as a forum to encourage discussion across disciplinary boundaries on how to exploit big data to inform policy debates and advance social science research.
Organised by the Oxford Internet Institute (OII, University of Oxford) on behalf of the OII-edited academic journal Policy and Internet, the conference took place over two days (20-21 September 2012) at St Anne's College in central Oxford, UK.
Best wishes,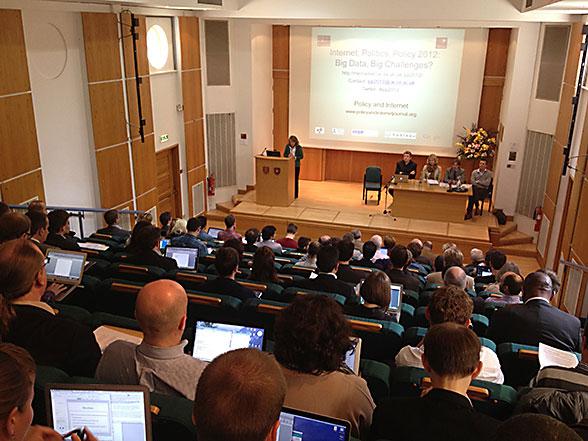 Helen Margetts introducing the opening plenary panel.
Partners and Sponsors
This conference was organised by the Oxford Internet Institute (University of Oxford) for the Journal Policy and Internet, in collaboration with the European Consortium of Political Research (ECPR) standing group on Internet and Politics. We are grateful for sponsorship from the Policy Studies Organization (PSO), American Public University (APU), and Google.